Charlize Silver's phone sex blog - New Kiwi Babe - 2006-10-26 12:20:07
More blog entries
|
Speak to Charlize Silver
Hello, I wanted to introduce myself as I am new to fone-me.com. My name is Charlize Silver I have worked as a PSO for a few months now and love it!
I am available to live out your wildest fantasies with you,or for you.
I like a caller who knows how to express what he/she likes to me- that just helps the call go along as smooth as silk.
What do I offer, you may ask?
I offer my unique friendly, sexy and seductive style all with an alluring accent. I just love pillow talk!
Look foward to a call from you soon...
Have a great time here
Charlize Silver - downunder XXX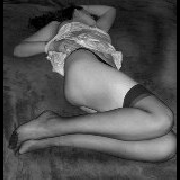 There is no recording for this blog entry