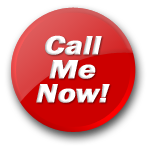 sexybbw38
Hear My Voice
welcome to the pleasure dome of sex and fun
hi my name is lucy im a sexy bubbly bbw who needs training in the art of giving oral pleasure please can some one teach me im sure there are some good teachers out there and if i get things wrong a good spanking would be needed some come on guys give me a call you wont be disappointed

this needs a good spanking plus i have more pictures if you are interested
View Private Video Gallery
sexybbw38's Blog
curvey lucy feeling lonley - 2017-11-15 23:41:31
hi guys im back after a break , been through some difficult times and now i need some tlc to take my mind off things. hope there is someone out there to cheer me up and make me smile again . i have not come in ages so need someone to help me please phone guys .
ways to contact me - 2016-08-28 22:18:48
if you to shy to talk on the phone and you shy to talk in free chat you can in box me messages and i will reply as long as you tip me but will not respond to anything less than a £10 or more .you can still call or say hi on free chat.
monday - 2016-07-18 09:53:39
its monday got new pics to excite you just to let people kmow im on most days except thursdays and saturdays all day and night . but on every evening like i say except saturday . its nice to have a chat and have fun . anyway just to let people know whats happening and hope to hear from you all soon xxxx
Talk to "sexybbw38" for only $1.01 per minute using your credit card