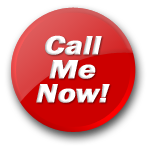 alishae
Hear My Voice
Hi guys Alishae here i
Hi guys Alishae here i'm a good girl who loves to be bad very bad.I love to tease and please in every way Imaginable. Call me and let us explore our wilde side together.I want to hear your Deepest Dirtiest secrets and filthiest fantasys.We can release are are naughty sides together and see just how bad this good girl can be so call me x

I have always had a horny side, but the one thing that gets me so turned on is knowing im pleasing my partner. I love teasing untill i know your ready to explode,then i get so wet feeling how hard your cock is because of me.I love to be showerd in your spunk especialy over my breast so i can lick it off !

I love to roll play and dress in my naughty outfits i can be the Naughtiest nurse , Sexiest Airhostess , Badest barracks babe and Hotest school girl (18+). Fantasys to me should never stay just that i love to make them reality why else would you get so turned on by them if you never get chance to do them .
alishae's Blog
My naughty habbits x - 2010-12-09 01:24:07
This night I was pleasuring myself while watching one of my many videos. I like compilations. I need one containing a broad selection of various sex acts to satiate my desires. I like to start with a little foreplay, lesbian cunnilingus works well for this. Watching two smooth feminine bodies writhing together gets me hot. One women is slowly undressing another beautiful women. One parting the legs of another, finds her way to the spot she already knows quite well. Watching her use her tongue to manipulate the others clit. I begin to mimic the moves of her tongue with my fingers, on my own clit. Plunging her tongue deep inside, she plays with her nipples. Nipples like sucking candy, sweet and hard. My big nipples get hard watching. I squeeze my large breast in response. Wishing they were in the hands of a sexy woman. I'm not quite ready. I need it a little harder to cum. I find the pretty teen surrounded by five lean dark men. Standing in a circle, they pump their thick black cocks. She's sprawled out so you can see her tight pink pussy. She licks each cock one at a time. As she sucks her third man, another stuffs her cunt full of dark meat. Another man massages her pert nipples atop her tiny breasts, as one is still in her mouth. They move, allowing her to sit upon one large member. Another, twice as big, is eased into her puckered ass. This floods my pussy. I kneed my clit between my middle and ring finger, adding pressure. I am so close watching the pretty girl get all her holes filled. How beautiful a sight to see two cocks working together. Side by side the big black cocks fuck her ass and pussy. Wish I were her at this moment. My fingers slop around my juicy cunt. I want to cum with those big fucking cocks. I squeeze my big tits with my left hand and take turns pinching each nipple. I am at the edge. My body is ready to fall in to deep orgasmic spasm, when I hear a knock at my door. I try to ignore it. I didn't want all this to be wasted. The pounding got louder. I started to be concerned. Reluctantly I removed my fingers from my dripping pussy and pushed pause on the remote. I grabbed my robe and checked the mirror as I headed for the door.
My first two guy exoperiance! - 2009-08-30 02:43:51
just for u ! - 2009-07-18 01:52:05
spunk on them so i can lick it of of me please !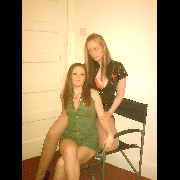 Talk to "alishae" for only $1.25 per minute using your credit card