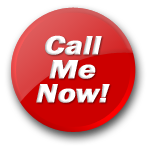 X SOFIA X
Hear My Voice
Thirsty for hot, thick spunk!
Hello boys, I am Sofia and I'm into pretty much everything you can think of! I love to play with both men and women and love doing it outside in the country. I swing regularly and have been dogging a couple of times recently. I love waterworks and dressing up too. I would love you to shoot your hot, thick spunk all over my tits and face.

Vibrators are nice but they are not the same as a rock hard cock. Wouldn't you just love to fuck my cunt and arse? Come on guys I am waiting for your rock hard cock to fuck me!

Wouldn't you just love me to sit on your face while I've got your rock hard cock deep in my mouth and throat? Then you could fuck me up the arse really deep. What are you waiting for? Call me.
View Private Video Gallery
Talk to "X SOFIA X" for only $1.21 per minute using your credit card
Click here
here
to see all of this babes ratings