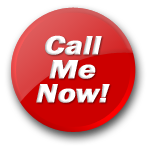 X Jennifer X
Hear My Voice
Wet, hot and waiting for you!
I'm dripping wet and so horny. Come and give me that big hard cock. Let me fulfill your sexual fantasy. I love talking dirty and am naughty but nice or I can be as nasty as you want me to be.

Hi I'm Jennifer... I'm blonde tanned with blue eyes and 36F breasts. I'm into pretty much anything and love nothing more than hearing a man moan while I rub my wet pussy till I squirt.

CALL ME NOW... I'M WAITING!!!!!!!!!!!!!
X Jennifer X's Blog
Click here
to see all of X Jennifer X's blog entries
My DIRTY day at work! - 2012-04-07 15:54:04
Hi All! i want to tell you about my dirty day at work! I've been working as a receptionist 'temp' for a few years now, which means I get about a bit! only last week I was working in Liverpool at a small office that deals with sex toy sales to vending machine companies. after a few hours of boring spreadsheets, i noticed a display cabinet with all the sex toys they sold. I just couldn't help myself getting hot and wet just LOOKING at them all! as I was staring at the cabinet (NOT doing my work! lol) my hot female boss 'Alex' came over to ask what was distracting me from my work. she must of seen me staring at the cabinet! I told her that I was sorry but I had never seen a sex toy before and was a little embarrassed to see them all on display! she laughed and made a little joke that she'd show me how to use one if I liked! I joked back that I would of let her, if only the blinds were closed in her office! she laughed and walked away smiling, which made me even more wet! I carried on with my work then noticed the blinds were being closed in Alex's office! was this another joke? lol, after about half an hour there was a bang, coming from her office. I rushed in to see what it was, and a filing cabinet draw had come off its rails as Alex was opening it. to my surprise, there was a massive BLACK dildo in the draw, covered in what was obviously Alex's love juice! she was incredibly embarrassed, and obviously worried that I may tell about it, but a sudden urge came over me to kiss her, her lips looked so tempting, the worried look on her face, just turned me on even more! she could tell I was hot for her, she wanted this too.. she leaned in and there was a shiver down my back as our lips drew closer together, as our lips touched her hand went immediately down to my already wet pussy, her fingers rubbed my clit, I WAS SO FUCKING HORNY! I grabbed her head and thrust it down to my dripping wet cunt - I couldn't believe it, what a dirty bitch Alex was, she fucking LOVED sucking my pussy, my juices dripping off her lips as she licked and fingered me harder... faster! she started to slow down and she put her fingers in my mouth, making me lick my juice off her fingers. i felt like such a dirty bitch and i loved it! if you want to hear more, give me a call! and find out how dirty my day at work got! xxxx Edited on 2012-04-09 16:40:04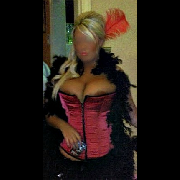 Talk to "X Jennifer X" for only $1.21 per minute using your credit card