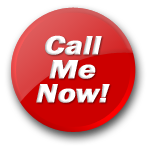 Wet and Waiting
Hear My Voice
Young Slut Wants Cock
Hey there guys and of course you sexy girls my names Lorna and im 20 from down south i decided to join this site as im constantly horny and single :( Im bi-curious so dont mind you girls calling me for some mega horny sexy fun. Im tall dark haired and dark eyes im into pretty much anything and everything. I think i'd be really good at roleplays as i attended drama school so can get into any character instantly.

If theres anything else you would like to know about me then just ask me..Im very easy going and i suppose quite normal lol.

Im also in to cyber sex so this would be good for all you shy guys who are scared to talk on the phone or for those that cannot use the phone..Im willing to do this for a small fee which you can pay by using my tip button. Wanna know more then just send me a message, hopefully talk with you soon.
Talk to "Wet and Waiting" for only $1.10 per minute using your credit card