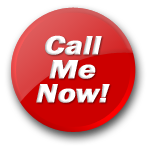 WRESTLER
Hear My Voice
the cane awaits if you disobey me
I want to know all your secret fetishs I'd like you to tell me all your secret desires and fantasies so we can share them together. I will want to know everything about you. LIKE TO PLAY ROLL PLAY ? I CAN USE MY STRAP ON TO SEDUCE A SEXY TRANVESTITE! I CAN BE UR SLAVE! I CAN BE UR MASTER! I WILL ALLOW U TO SMELL MY PANTIES! I WILL ALLOW U TO LICK MY STOCKINGS! THE LIST IS ENDLESS TO ROLE PLAY! Please email me before you call with details of who and what you would like me to be!! I enjoy role play and will enjoy your fantasy with you!

I SHOULD BE TREATED LIKE A FILTHY LITTLE SLUTI-- I AM A 40 SOMTHING YR SLUT WITH LARGE BOUNCY TITS,-- I LOVE TO HARDCORE ROLE PLAY!-- CUT THE FORMALITIES AND JUST TELL ME THE ROLL PLAY U WOULD LIKE,--TELL ME WHO I AM,-- WOT IM WEARING,-- WHER WE ARE,--WOT WERE GOING TO DO!-------DONT BEAT AROUND THE BUSH,-- I CAN BE UR SLAVE,-NURSE WHATEVER! --WHEN I ANSWER UR CALL----- JUST GO STRAIGHT INTO ROLL-PLAY BABY!

I've had all kinds of sexual adventures but I MUST say that, whilst sex is great, it's no substitute for the real thing; MASTURBATION!!! WOULD U LIKE TO NO HOW TO SEDUCE A GIRL? INTO DOING WOT U WANT? WELL PHONE ME!

WRESTLER's Blog
WOULD YOU LIKE YOUR OWN PERSONNEL STORY !!!!!! - 2009-02-19 12:51:11
STEP 1 : MESSAGE ME. STEP 2 : TIP ME. WHEN YOU MESSAGE ME PLEASE SUPPLY INFORMATION REGARDING CONTENT OF YOUR OWN PERSONNEL STORY IE NAMES, PLACE, SCENE, ETC THAT NEEDS TO BE INCORPORATED WITHIN YOUR OWN PERSONNEL STORY. I HAVE BEEN INUNDATED WITH REQUEST TO PROVIDE THIS SO COME ON HORNY STAGS GET TIPPING !!! AFTER I RECIEVE YOUR TIP I WILL FORWARD TO YOU YOUR OWN PERSONNEL STORY ! XX
Best wishes for 2009 - 2009-01-07 14:27:59
Best wishes for 2009 and im looking forward to a great year at fone-me.com for all you horny men out there please leave your commennts and i lok forward to loosing myself into your fantasies i do need a good stuffing this year! Edited on 2009-05-06 17:19:05 Aaaaagh! Yes! I'm Cuuummmmmminggg! Oh! Keep fucking! Keep fucking oh yeah Yes! I'm squirting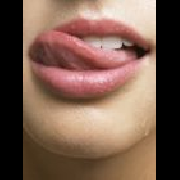 Talk to "WRESTLER" for only $1.22 per minute using your credit card
Click here
here
to see all of this babes ratings