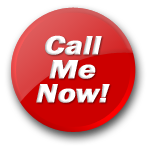 Virgin Lesbian
Hear My Voice
Sexy Virgin to Cock Lesbian
I am a sexy lesbian who has never had cock in her tight wet pussy before. I'm very curious to know what it is like, could you be the one to turn me? Call me now xxx

I love the taste of pussy but have never tasted cock...will you be able to turn me and tell me how good it could be? I can tell you what I do to my girl and you can tell me what you would do to me......

Call me now and make me a cock lover....
Talk to "Virgin Lesbian" for only $1.24 per minute using your credit card