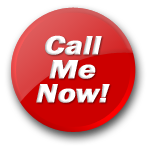 Vintage Vagina
Hear My Voice
Confess Forbidden Secrets to a Perverted Princess
This lovely lady has the hots for men of all ages, but mostly the sweatiest guys at the gymnasium with big pecs and round bubble butts. I love perverted chat and boys who love to pamper me! No Limit Play... You loved when mama breast fed you sweet tit milk, told you a story & put you to bed SATISFIED? Now we can tell bedtime stories all we want! Are you wanking already? NOT SO FAST!! I can help you do that correctly. Be a GOOD BOY & do something for Mama VV before I Swallow you whole... I have a voracious appetite....

FIRST Save the Vintage Vagina PIN and Use your credit card to save money & time then call me but PLEASE MAKE YOUR CALL DIRECTLY FROM THE WEB BROWSER line...........

NEXT tell your Vintage Va-jay-jay Mami what it is you like.......... I'm not a mind reader........ Did your cock get stuck in that hole in our neighbors fence? Shame on you.... What else happened? Which dirty panties are wearing today, my dear little ones? Will I have to pull them off and stuff them in your mouth while I spank you for stealing them out of her hamper again and stashing them in your pocket? What will mama do to make your STIFF COCK SHOOT CUM, confess and bare your sinful soul?
Vintage Vagina's Blog
Click here
to see all of Vintage Vagina's blog entries
Erotic Stories & Sissy Training Assgnments - 2015-05-12 01:53:56
Provide the script, and I read it: 5 minutes or less: $ negotiable TIP 6 to 10 minutes: $ negotiable TIP 11 to 15 minutes: $ negotiable TIP 16-30 minutes: $ negotiable TIP Please inquire for longer scripts.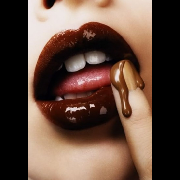 Just the Tip - 2014-12-31 14:47:33
There's something wrong when visitor or caller doesn't address me correctly & depart politely. I get it... you want to wank with a sensual and mature lady like me... one who is gifted and intelligent, not an average soft spoken character actress, but a genuine and naturally dominant woman. Show some courtesy before you whip out your ding a ling. As the only woman on your mind and the Apple of your Eye, you will feel better when you jack off knowing it was done with pleasantries afforded any lifetime lover. Please don't feel pressured to perform or cum for me. As an older and experienced woman, I recall the sweet days of my youth when my rigid, tight pussy walls dripped with nectar all day. Those days are not gone. I sit at my executive desk all day, in charge of the office.... my pussy on fire as the young buff beauties come in for exams. Addressing me as Ma'am. Scared to disrobe and pull down their drawers. One quick exam with a nice stiff dick stick in my face and all bets are off. Call me any fucking nasty name you'd want...behind closed doors... bend me over and make the naughty Vulgar Sugar Mama of your most vivid wet dreams. Depart after tossing my lace stockings aside... My lovely thighs still shivering from your secret intimate, in-office thrusts in my broad behind, tonguing and caressing my ass; filling my pussy cup with fresh cream. It's ok if you can't haven't called for a stroke. I'm ok helping you become a nice guy. Not so nasty. Not rude. In return, I expect you to learn simple lessons for tomorrow and days to come. Leave a tip as you exit and return to your caring, committed & loving lady, VV Wave and wink... blow a kiss and promise to return....
Juicy Mature Mamma No Limit Fantasy - 2014-11-17 05:41:37
The most erotic phone sex is with a guy who's new to experimenting with this fantasy play and he's got a Big Juicy Babe on his mind. One with curves and hips, to worship, separate that ass and finger...then bend over, penetrate and ride.... Phone sex with a Mature Big Babe like me is imaginative, sensual, intuitive, playful and the hottest sex chat play you'll ever have. Whenever you call, no matter what bold, no limit fantasy you want to roleplay, I oblige. That's why I'm considered best titty bouncing, cock sucking phone whore and more on phone sex calls.
Talk to "Vintage Vagina" for only $1.25 per minute using your credit card