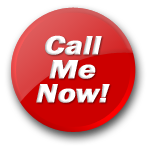 Vikki Mature
Hear My Voice
Older experienced woman
Hi, my name is Vikki and as you've no doubt gathered from my name I'm a mature woman. I guess you could say I've been around the block a few times and I have lots of life experience. So whether you just fancy a relaxing chat after a hard day at the office, or whether you fancy a bit of naughty chat, I'm very open-minded.

I love older guys because they know how to look after a lady, how to charm and seduce and also all the right moves in bed. Younger guys also turn me on though because they have lots of stamina and enthusiasm. Let's face it, I just like men in all shapes and sizes!

Why not treat yourself to a chat with an older lady? I promise you I am very imaginative, very open… and very horny!
Vikki Mature's Blog
Click here
to see all of Vikki Mature's blog entries
Whatever you want ...... - 2010-03-07 23:09:13
I am your woman. Hot, horny and gagging for some sex chat ... I just love it. You want a slut? Call me. You want to BE a slut? Call me. We can chat a while or get straight down to it ... whatever you want ... it's here.
Talk to "Vikki Mature" for only $1.29 per minute using your credit card