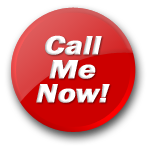 vicki peach
Hear My Voice
eat me, fuck me, worship me ;) easy2talk2
WELCOME TO MY KINK FILLED FLITHY PHONE CHAT WORLD.........let me corrupt and seduce you and your mind.....i enjoy kinky talking about....roleplays....dom/switch/anal/fetish etc i am very open minded........ i love nothing better then playing with my vib as i get you off ;) its makes me so wet!!! i like hearing you gents......wanking your cocks....as i play.....me telling you.....how i slide down your shaft and explode....you telling me which hole your going to drain and empty your balls into........... now come and have some fun...............DONT B SHY I DONT BITE UNLESS YOU ASK!!! hehehhee

now abit of info about myself..... i am vicki peach i have new big 34DD boobs with a big juicy ass in need of spankin and a wet pussy for you to ruin. most of you now i am a UK PORN STAR who loves nothing better then doing things to the exstreme ;) so cum and have sum naughty fun with me ;)

FOR MY SLAVESLong to serve a gorgeous Bitch Godess who sees through you?Crave Verbal Humiliation from a Spiteful and Creatively Sadistic Superior?Love Pain?Need to Humble yourself and Submit to a Higher Being?WELCOMEwant someone to take every last penny u have while u watch ;)welcomeNow , you must strip and kneel in front of the PC while you read this.Your only worth is to serve and worship me.The truth really does hurt when you are a perverted , pathetic, pindicked masturbator.Submission is about pleasing me and not your little cock!I will humiliate and challenge you in ways that no-one else ever could. Be ready to get your feelings hurt.Confess your dirtiest little secrets to me. THEN , I will punish you while i take all your moneyEven though I am naturally tormenting and cruel, I cannot read your mind! Confess to me. Share your deepest desires openly.The more I know, the more rewarding your submission will be.
vicki peach's Blog
Click here
to see all of vicki peach's blog entries
been busy taking new pics - 2013-07-02 12:27:09
hey there guys i suck because i know i havent been around much this moneth but its because i have been busy taking loads of new filthy pics ;) which you will please to hear i will be uploading on here :D so hope you enjoy them and come and tell me about ;) xxxx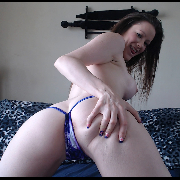 my favourite position - 2013-05-13 09:36:59
well so many of you ask what is my favourite position and its DOGGY ;) i love getting bent right over and having a nice juicy cock in there ;) and guys this is the view you would get ;) not so bad is it ;)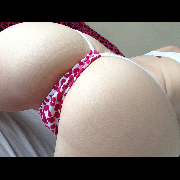 juicy wet panties - 2013-04-18 10:35:29
well here is a pic as promise ;) my juicy wet panties ;) i get so horny and wet chatting to you lot. i love my wet little panties.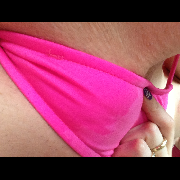 Talk to "vicki peach" for only $1.22 per minute using your credit card
Click here
here
to see all of this babes ratings