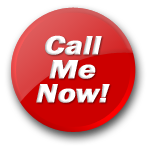 Veronica
Hear My Voice
Student who needs a good FUCK
Hi, I am a student with a high sexual appetite and am looking for all my holes to be fucked.

I'm 22, always horny and need a good seeing too. Im extremely kinky and guys my age are just not doing it for me, they have no idea how to pleasure an insatiable young lady as myself. I love sucking cocks and having sweaty balls bouncing against my chin. I only lost my virginity last year and since then I can't get enough sex, whether it be with well hung stallions or nympho bitches. Handcuffs and strap-ons always feature in my dirty trysts.

Don't be shy, call me. I promise not to pierce your ear drums when I come.
Veronica's Blog
Wanna Text Chat Instead? - 2010-03-27 22:47:48
Hi there. Are you a little shy and do not want to speak over the telephone? No problem, I also do text chat. Please let me know what you are into beforehand as I do not want to scare you off. If you want to have interrupted text chat just me and you that can also be arranged through the tip me service. Please contact me beforehand for the rates so that we can come to a mutual agreement. Speak soon. Lots of luv V.
I am so fucking horny....... - 2009-11-19 22:09:45
Hi there. I have finished my course and pondering whether to do go back to being a good girl and furthering my studies or whether I should give in to temptation and continue being the dirty slut that I am. Call me, help me decide while I finger fuck myself.
Another horny picture - 2009-02-09 22:05:55
Following requests please find another picture of me.....Hope you enjoy yourself as much I did taking it. LOL V. Edited on 2009-02-09 22:08:02 One gues where my finger has been!!!
Talk to "Veronica" for only $1.23 per minute using your credit card