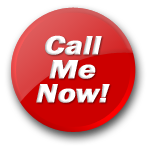 Verity Faith
Hear My Voice
Wet, wild and waiting to be wanked over!
Welcome to Verity's world. you can have "faith" that you have CUM to the right place.A massive MASSIVE thank you for viewing my page today. I certainly hope this will be as much your pleasure as it is mine.I am here to make you extremely happy, to ensure you get "finished off" and leave you begging for more.I am a good listener and will give you everything you need, all fetish ways accepted and gladly received. I am wet just thinking about you wanting to call me.I am not giving any more away here. call me, turn me on and lets get going.xxx VF xxx

5ft 9, small tight virgin ass, large titty wankable breasts and deep throat lover.Doggy style is my favourite position, that deep feeling sends me over the edge!. bend me over pull my hair, fuck me harder and slap my ass, you know you want this!

If you would prefer to email me we could swap Horny messages about fucking each other. All i ask is for a small tip and I will gladly spend time writing you a dirty, filthy email to make your imagination run wild. Would you like my knickers to hold around your throbbing cock? I will sell my underwear if that's what you want! just message me and ill do my best to help with any special requests! :-)
Verity Faith's Blog
Click here
to see all of Verity Faith's blog entries
Nylon Tights - 2014-08-10 15:02:17
Today i had an awesome wank session with a lovely gent. I love soft role play like this. im happy to do anything for you. Just let me know and i promise to make you cumming in seconds xx i can even send some pussy scented tights after your call for a small tip xx
So Far Sooooo Good - 2014-08-09 16:03:54
I have not been on here as much as I would like to be, however, I have spoken to some lovely men. I love the way i get so horny on the build up to a call, I love the free chat and the private messages. Role Plays have been fantastic and i am happy to live anything out for my men. I really do appreciate your calls & company. Im willing and ready to be whatever you want me to be. xx VF xx
I'm new and waiting - 2014-07-22 20:21:16
I'm getting so horny. I've just signed up and I'm eager to get going. I'm so looking forward to meeting lots of lovely filthy men to kerb my growing sexual desire.
Talk to "Verity Faith" for only $1.21 per minute using your credit card