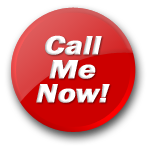 trisha
Hear My Voice
tell me your pleasure...lets share an experience
Trisha likes to play with ladies and gents, lets talk while we play. I love to hear your excitement, your groans of pleasure as I seduce your body. While you tease my nipples I'll bite your fancy gently. There's no holes barred with me so come in and make a deposit.

Yes, this is 100% me! I don't just talk - I share the experience so lets see if you can you make me cum before you explode?
trisha's Blog
Jane and I get wet & sticky - 2008-01-10 10:01:36
The first time I met Jane I wasn't sure she was knew why I had sat next to her. She seemed ok with me sitting close and never moved away when I lent into her neck yet she never made move. The second time I saw her I knew she was up for it, her eyes followed me around the room, everywhere I went her eyes were there. The fun started when I saw her on the third occassion, it's easier when you are both women you get to do things in public a guy just don't get away with. She was stood behind me as I slid my arm behind and my hand moved over her bottom. I followed when she went to the ladies, she stood at the mirror playing with her hair her pert bottom leaning out, she re-applied lipstick to her full and waiting lips. I entered the cubicle, the one at the nd farthest from the door and watched as she straightened her blouse, pulling her skirt up to yank it down making her large breasts look even bigger and more inviting, she tugged at her knickers. "Come here, you've tucked your skrit in your draws you silly mare." As she turned and walked toward me she must have known my plan, having entered the cubile she turned sticking that tight pert arse in my face, the knickers where small and lacy so easy to pull aside allowing my mddle finger to find the warm flesh that lay beneath. Her lips were soft and round cuping a clit eager for fondling. As my finger moved back and forth over the very tip of her clit her lips filled and widened sufficent for my finger to slip inside, such a warm and moist place, as I pulled her back to me and kicked the door shut she gave a shudder as her juice flowed over my hand. Quickly she pulled my hand to her face and began to lick her juice away.
Talk to "trisha" for only $1.21 per minute using your credit card