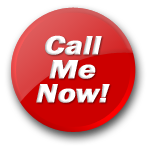 Tory
Hear My Voice
"Tory" Sweet, Sexy and taking it deep..
I'm a sweet little Midwestern girl, I look shy but looks are deceiving, aren't they? I'd love to hear what you'd like to do to me. Share with Me my YOUR secrets.. Pull down my sweet panties and bend me over (it's my favorite position)..I love to be fucked hard by a tasty,juicy,rockhard cock..and...While you're behind me Sweety I love it when you pull my hair and pull me into YOU. Fuck me silly! Call me and lets share nasty fantasies...If you are going to call, please register, it's free, and call through the website, it's less expensive for you, and the best way for the girls to get calls. Thanks
Tory's Blog
something hot.. - 2012-03-28 21:50:14
Sweetheart I'm so horny, please call me so I can cool this ache in my lovely juicy pussy, with some hot cum..
Talk to "Tory" for only $1.22 per minute using your credit card