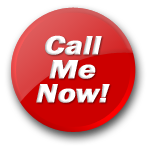 Tight Ass Tina
Hear My Voice
Come and Fuck My Tight Ass!!
Im Tina and love nothing more than men with HUGE cocks fucking my ever so tight ass while i'm fingering my wet cunt!!

Gimme a call and cum with me while imagining that the huge dildo I have in my ass is your HUGE HARD COCK!!

BECOME A MEMBER A CALL ME FOR LESS!! PLUS IT WONT SHOW ON YOUR PHONE BILL SO YOUR WIFE WILL NEVER KNOW YOU'VE BEEN FONE FUCKING MY TIGHT ASS!!
Talk to "Tight Ass Tina" for only $1.21 per minute using your credit card