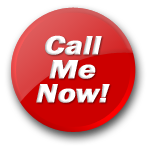 Tasteslikecandy
Hear My Voice
well hello there.....
deliciously curvy, busty with long brunette hair.....What would you like me to do for you?? Let me take you to places you've never been before. I taste so sweet you won't be able to resist....Webcam on request for a tip :)Emails also for a tip....Come take a bite

Beautiful tanned soft skin that you'll want to lick all over.
Tasteslikecandy's Blog
Click here
to see all of Tasteslikecandy's blog entries
I'm on.... - 2012-06-06 17:13:54
So at last, I'm able to talk to you guys! How about you send me some messages, and in return for a tip, I'll message you back ....Come on,i'm the newbie,someone needs to pop my cherry ;) I can't wait to hear from you xxx
The newbie - 2012-06-01 21:24:34
Well I thought I'd write a little something as i'm so bored waiting to get up and running on here....I'm so horny and cant wait to get talking...just thinking of some of the things we could get up to, I'm so fucking wet. I do hope it's not long, i'm dying for your hard cock, but i suppose i'll have to make do with pleasing myself for now. ;) xxx
Talk to "Tasteslikecandy" for only $1.21 per minute using your credit card