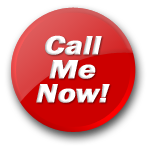 Sweetie Skye
Hear My Voice
SWEET SUBMISSIVE wants you now!
Hello, My name is Skye, a sweet English rose, softly spoken girl who has a naughty side. slim, 5'2, big hazel eyes & mixed toned soft blonde hair.

I love a man who knows what he wants and how he wants it, I live to please! Spoil me with your kind words and I'll show you just how much I appreciate it by being a good girl and cumming over and over again for my master (toys are my favorite & I love to share how I play with them). I love to wear silk and lace underwear in my favorite colors pink, black, white and red, the feel of the material against my soft skin send's goose bumps all over my body & I LOVE IT!

I crave a strong, Independent man to look after me, Nothing gets me more wet than listening to my master telling me what to do and how to do it, so PLEASE call me and let me be your sweet slave girl.
Talk to "Sweetie Skye" for only $1.24 per minute using your credit card