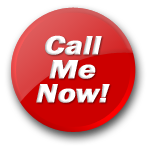 Sweet Suzy
Hear My Voice
Sweet and sexy Suzy, here just to please you
Hello guys, my name is Suzy. I'm a very sweet and sexy lady who knows what she likes and what she wants. I'm 5 feet 6 inches tall with shoulder length reddish hair and blue eyes. I'm a dress size 16 with curves in all the right places, nice firm 38 dd breasts with very sensitive nipples and silky smooth skin. And not to mention my soft sexy Scottish accent.

I'm extremely open minded and will try most things, i love talking about sex and listening to guys masturbate and getting excited over the phone while talking dirty to horny men. I'm always told i'm easy to talk to and put people at ease straight away, even callers who have never rang up before so don't be afraid to give me a call, we can talk about whatever is on your mind and hopefully when you end the call you'll be relaxed and smiling.

A huge request from myself and all the girls on here is that you register with the site and pay by debit/credit card because we receive a much better rate of pay when you do it this way. You gain as the call is a little cheaper for you and you can be directed straight to the lady you wish to talk to. Remember we all have to buy items to help keep you guys entertained so the extra cash does help as do tips if you enjoy the services i provide. Looking forward to talking to you all and feedback is always appreciated.

Talk to "Sweet Suzy" for only $1.23 per minute using your credit card