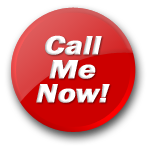 Sweet Denise
Hear My Voice
You Wanna Eat Some Black Pussy? GIve Me A Call!
Hi there I am Sweet Denise and I am 30 years old (yet ppl said I have a voice of a 18 year old) returning college student from Midwest America. Daytime I study hard, but nighttime I am very naughty and loves sex. I can be your lover, your adviser baby, or I can be just about anything that you want me to. Do you want to experience some juicy ass black pussy? Or are you into black chicks like me? Give me a call and lets chat.

My Ebony boobs are big as hell and I have the size of 42 dd chocolate kisses? Wanna feel them?

I love being a bad girl. Wearing black boots, having my whip ready to give the guy some knee spanking or the most humiliation of his motherfucking lifetime.
Talk to "Sweet Denise" for only $1.24 per minute using your credit card