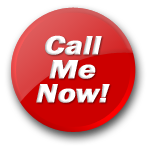 sultry sue
Hear My Voice
i am an expert in cock sucking, u want me?
Hello Guys. You have got to believe me when I say that I fill all of your fantasies. I love all those lovely, naughty things that you can do. Don't stop at my pussy boys, if you're good I want more, more, more! You see, I have these juices that just keep running down wetting my arse. It makes it sticky so you can lick that for me and I will be more than a little grateful. Let me know what you want as a 'Thank you' present.

fellas, I have to warn you right now, don't phone me if all you want is a wank. I want you to get me going boys. They don't call me sultry sue for nothing. I am so much more than your cock sucker honey. So unless you are going to lick, finger and fuck both cunt and arse leave me for the ones who will.
Talk to "sultry sue" for only $1.21 per minute using your credit card