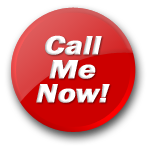 SubmissiveGirl
Hear My Voice
Sub Slut Here To Be Used By You
Hi there guys im the new submissive little slut round here !! I'll be what ever your heart desires, im here to be used and abused by you. I'll be your filthy whore, dirty bitch, that little bit of rough and ready that you deserve... I love to be tied up and teased, called names, but best of all being a good little slut for my master. Yes 'sir' that means YOU !!!

You have tried the rest, now come on guys you really must try the BEST. If you have any special requirements theres a link to send me a message and we will see what we can do.

I have a call me now button on my page that i believe you can get to me without any delays. So hit that button cause this horny little slut is waiting for you.
Talk to "SubmissiveGirl" for only $1.09 per minute using your credit card