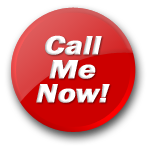 Strap-on Sally
Hear My Voice
So you wanna be my little bitch?
Hi, my name's Sally and I'm into strap-on sex! I'm on the prowl for all you cissy sluts out there. I want you to get dressed in sexy lingerie and high heels and come and wiggle your little asses for me. Tell me how much you want my strap-on you little bitch! Come be my sexy French maid and let me find out what's hidden under YOUR skirt. Let me dress you as a slut and we'll go tease some cock before I take you home and fuck your brains out!

Perhaps you've always fantasised about seeing your wife with another woman. Maybe you're desperate to know if she would prefer some hot, hard strap-on action to your own cock. Come and share that fantasy with me, or let me tell you about the horny housewives I've serviced over the years.

On your knees and suck on my dildo you little slut!
Talk to "Strap-on Sally" for only $1.25 per minute using your credit card
Click here
here
to see all of this babes ratings