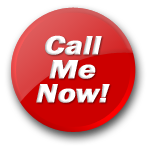 Sticky Nicki
Hear My Voice
Under my desk and Lick me
I am a hot blonde with a sexy pussy and nice tits that is looking for a good time. I am very open minded and want to be as dirty as possible.

I like to play at work and at home. I like women as well. I even like to have them both together.

If you are in the mood for something a little different then I like that as well. I read all emails but if you leave me a tip then I will answer them.Please dont be offended if I dont reply if you dont tip me. I have to be fair to the callers who pay.If you are going to call, try and register, it's free, and call through the website, it's less expensive for you, and the best way for the girls to get calls. Thanks. If you cant then dont worry as I would still love to hear from you.
Sticky Nicki's Blog
Click here
to see all of Sticky Nicki's blog entries
Good to be back - 2011-07-26 23:16:25
I have been away working and I have missed you all. I have been a very naughty girl as well but I will tell you about that if you want to call. So did you miss me too?
Sharing with my best friend - 2011-03-21 02:24:01
I went out at the weekend with my best friend. We were dressed to kill. Once in the club we both spotted a hot looking guy at the bar. We both wanted him. After arguing who was going have him we decided to share. We took him back to my place and when he left in the morning he could barely walk. What a night
Naughty Thoughts - 2011-03-06 01:13:08
I had a call last night from a very horny guy talking about being under my desk. In work today I could not get him out of my head. The thought of him exploring me while under there was too much. I came home with very wet panties.
Talk to "Sticky Nicki" for only $1.22 per minute using your credit card