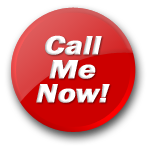 Slutty Sacha
Hear My Voice
Slut in debt will do anything
I am such a slut, i have a weakness for wanting to look like a wag. that always gets me into trouble. I love to be fucked rough and hard . Short little skirts with no panties on , fuck me boots and my long red nails to squeeze your cock.

My tits are natural . i love them sucked by you. I love having you spill your load on my tits and mouth x

Cum let me suck, suck, suck until you spill your hot load on me xTotally addicted to sex, i have to have it everyday. Bang me in the changing room and let your cum spill over my warm, moist wet pussy. Let my tongue do the talking.
Talk to "Slutty Sacha" for only $1.25 per minute using your credit card