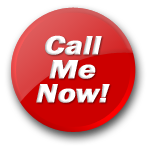 Slut Sandy
Hear My Voice
Saucy Sandy, waiting to play!
Hi, I'm Sandy! Like my name says, I'm very saucy, up for just about anything boys. My poor boyfriend can't keep up with me, can you? Call me now and let's play together, I'm always horny.

The only thing I love more than playing with my wide selection of toys is spunk, will you give me yours today? I always play with you, I just can't help myself. Let's get up to something my poor boyfriend wouldn't approve of!
Talk to "Slut Sandy" for only $1.24 per minute using your credit card