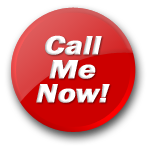 SlaveGirl Jodie
Hear My Voice
I am submissive & very obedient!
Hi boys (and girls)! I am a filthy submissive slut who needs to be taught a lesson! I am into lots of different role plays and I will try anything once so don't be worried that I won't be into your fetish because I will be. I want to be used, abused and humiliated. I will take your cock in any hole you want to put it in. Make me gag on your dick as you hold my hair so I can't move. I want to be your sex slave, keep me chained to your bed. Ever tried bukkake? Get all your mates round and cum all over my face. I would love to go to an alley way, get on my knees and suck you til you are ready to cum. Then you could cum all over my face and hair. I would walk down the straight with dirty knees and my face n hair a mess. Everyone would see what a little slag I am. The more humiliating the better. I am nothing, I am just a dirty bitch who needs someone to take control of me. Come and chat to me now and take control....

If you want to know anything else about me please feel free to mail me.

Do you want to buy a pair of my used panties? What about a pussy pop? Or pissy knickers? Mail me now with details of what you want to buy and I will tell you how much to tip me. I will wear pants for a few days if you want them smelly or i will wear them for a few hours if you prefer less smelly. I would also piss through my panties if you like that. Pussy pops are lollypops that I stick in my pussy and you can eat them... mmm they are nice!!

Talk to "SlaveGirl Jodie" for only $1.22 per minute using your credit card