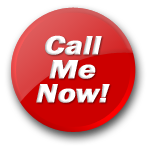 Silk Stockings
Hear My Voice
Do you think you can tame me..?
Hello there, how are you? I'm a posh little girl from London, but don't be fooled by the accent - I'm filthy at heart! And just waiting to be able to tell you about all the wicked things I want us to do. I love cock so much, sucking on it, licking all along it mmmm tasting that gorgeous hot pre-cum. Getting you nice and hard so I can ride on your cock while you play with my tits. Mmm please come and play with me!

I'm just never satisfied - my pussy is dripping wet and I need a hard cock and a strong man to put me in my place. I'll do what ever you want.. so long as you make me come!

So if you think you have what it takes - come and prove your worth!

Talk to "Silk Stockings" for only $1.24 per minute using your credit card
Click here
here
to see all of this babes ratings