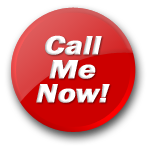 Shy Sophie
Hear My Voice
SHY SUBMISSIVE needs you now!
Hello, thank you Master for looking at my profile. My name is Sophie and I am an intelligent brunette with large firm breasts, a small sexy bum and slender legs. My skin is smooth, soft and sensitive and I have small delicate hands and kissable neck and shoulders. I am a shy submissive young lady, who loves being dominated and told what to do by a strong man. I am here to follow your lead and respond to your every wish. Take control of me and I will be a dirty little slut just for you! I am eager to please you Sir and to play out your fantasies and I love naughty role play. Maybe you will tie me up and gag me or let me lie across your lap while you give me some stingy strokes on my bottom with your hand or perhaps your belt. I love to be teased and denied and I will be begging for you to let me cum. I WANT TO BE YOUR GOOD GIRL AND CUM FOR YOU AGAIN AND AGAIN - PLEASE LET ME!!! Then I will be begging you to cum all over me - on my tits, on my pussy, all over my face, in my hair, in my mouth, EVERYWHERE, covering me with your hot, sticky spunk!

I crave a strong man to look after me, someone I can look up to and Worship. I know my Master cares about his little slave girl and will treat me well as long as I am a Good Girl for him. I get so wet at the sound of your voice as you instruct me. I am getting so horny and excited waiting for your call, so PLEASE ring me, it will be so much fun!!!
Talk to "Shy Sophie" for only $1.24 per minute using your credit card
Click here
here
to see all of this babes ratings