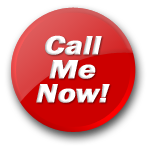 Shaven Haven
Hear My Voice
Taste my pussy, not my hair!
Hi Guys, I'm a 28 year old blonde with 36 E boobs and the sweetest shaven pussy....I love a guy or girl to go down on me and make my pussy juices run all over their face mmmm. When I'm nice and wet I'll take your hot, hard cock deep inside me and give you the ride of your life until you're ready to splash me with that sticky cum all over my face and tits. Or get your hard cock between my massive jugs and let me wank it for youI love to suck cock too and swallow your cum.

I'd love to 69 with you, feel your tongue inside my lovely shaven haven while I take your cock in my mouth.I'd love you to bend me over your bed and spread my ass cheeks before shoving your fat cock in my pussy and ass, spank me too, I love it!Come on boys and girls, let's get down and dirty right now!
Shaven Haven's Blog
Click here
to see all of Shaven Haven's blog entries
My day at the office - 2008-05-20 08:37:10
I want to tell you what happened the other day. I woke up with a wet pussy after having a really hot dream about being fucked by six men. I pushed my fingers into my pussy and it was soaking. I started to fuck myself but it just wasnchr("$m[1]")t enough. I reached out and grabbed my dildo and rammed it straight into my wet pussy. I was happily fucking myself when I realised I was going to be late for work. I got dressed and ran out to the car. I arrived at work 10 minutes late and had just sat down at my desk when the boss buzzed me to go to his office. He wanted to know why I was late again. I was busy, I told him. Doing what, he demanded. He was very grouchy this morning. He said chr("$m[1]")I told you if you were late one more time you would be out the door.chr("$m[1]") With that I lifted up my skirt and pulled my knickers to one side, and there, sticking out of my pussy was my dildo, dripping wet by now. I pulled it out and my pussy juice was glistening all over it. I walked up to my boss and, holding his head, I rubbed my dildo all over his mouth before pushing it inside and making him taste it. He sucked greedily on it and I could see the bulge in his trousers from his now erect cock. I sat down on his desk, kicked off my shoes and rubbed my stockinged feet all over his crotch. It was all too much for the poor man, with a moan he came right there in his trousers. I pulled down the zipper on his trousers, slid my hand inside and brought it out covered in his spunk. I slid my fingers into my mouth and sucked all that lovely warm cum off them. chr("$m[1]")You were sayingchr("$m[1]")chr("$m[1]") I said, before leaving his office.
Shark attack! - 2007-07-14 17:41:18
Sometimes when I'm playing with my pussy this is what I fantasise about... I'm on a beautiful sandy beach and decide to go for a swim to cool off. I swim quite far out and as I turn round to come back I notice a shark's fin between me and the beach. I start to panic as there's no escape. The fin comes towards me, and just as I think I'm about to become shark bait an arm reaches out of nowhere and scoops me up onto a surfboard. With a bit of manoevering we land back on the beach. I turn to look at my rescuer and gasp when I see this tall, muscular, tanned hunk. I collapse onto the sand and he thinks I need the kiss of life so he puts his mouth over mine. Immediately I push my tongue out and run it around his lips and explore his mouth. I take his hand and place it on one of my big tits, he starts squeezing it, working his fingers over my hard nipple, then getting his mouth round it and sucking on it. His fingers stroke down my stomach and over my bikini bottoms, undoing them and taking them off. His fingers encounter my lovely smooth pussy and he moans softly, stroking my pussy lips and running his fingers over my swollen clit. Soon his mouth is over my pussy, his tongue running up and down it, over my clit and down to my wet hole. He pulls apart my pussy lips and slides his fingers deep inside me, slowly fucking me, making my pussy wetter and wetter. Then he leans over me and I can see his big hard cock before it disappears into my tight wet pussy. He lifts my legs over his shoulders so that he can get his cock in nice and deep, and starts to fuck me harder and faster. I pull on my nipples, stretching them and pinching them as he fucks me. I feel him pull his cock out and just as I think he's done, he pushes it into my tight little ass, stretching it around his big cock, making me moan loudly with pleasure. I rub my fingers over my clit before pushing them into my soaking pussy, fucking it while his hard cock rams into my ass. As I carry on fucking myself he pulls his cock out and comes and kneels next to my face. He pushes his cock into my mouth, I can taste myself on it as he slides it in and out, pushing it deeper into my mouth each time. I come with a loud moan just as his hot cum splashes onto my face....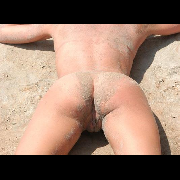 Thinking of you. - 2007-06-12 21:32:53
It's been so hot these last few days I've just had to wander around the house naked. I was lay on my bed with the fan on next to me. It was rotating but every time it swept over my body my nipples stood on end. It made me want to touch and squeeze them. I love to roll my nipple between my thumb and forefinger, it makes my pussy throb in no time. Pretty soon i was getting into some hot finger action in my shaven haven but it made me so hot. I decided to take a shower to cool me down. I was under the lovely cool shower, getting my tits nicely soaped up, when I started thinking about you. I imagined you with your head between my legs, licking my smooth pussy lips and my hard little clit, before opening my pussy lips and pushing your tongue right inside me. I could see your hard cock quivering and desperate for attention. I imagined you got under the shower with me and I dropped to my knees and took your hard cock in my mouth, running my tongue around your thick helmet, licking down the shaft and over your balls. I imagined you pulling me to my knees, turning me to face the wall and bending me forward. You slid your cock right into my gaping wet hole until it was deep inside me. Then you started to fuck me, slowly at first but then quicker and harder. I was trying to steady myself on the slippery tiles and I was moaning and calling out your name. You pulled your cock out of me and pushed it into my tight little arse. I rubbed my clit with my fingers while you pounded your cock in and out of me and soon I was cumming really hard and screaming in ecstasy. You turned me back to face you, pushed me onto my knees and rubbed your cock hard until your lovely hot, sticky cum splashed all over my face... When I eventually stopped thinking about you, I found myself trying to shove the bar of soap into my pussy and realised you weren't there after all.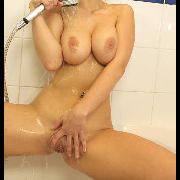 Talk to "Shaven Haven" for only $1.24 per minute using your credit card