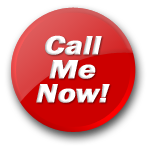 sh-harlotte
Hear My Voice
Bored at the office, can't think of what to do? Call me for an experience that will blow your mind... I love to give oral to both men and women, would you like me tell you about my latest experience?? I love to be told what to do, bend over, suck your dick mmnnn yes please... Hot and wet already??? Give in to temptation, you know you want to!

My body is wet and slippery now, slip your hands down and down, passed my super hard nipples, sticking out, pert ready for you to suck, look at my tits, there ready for you now.... do you want to fuck me from behind, I love it when you hold my tits then ram your super hard cock up my cunt untill I come all over your throbbing dick...

Pinch my nipples as hard as you dare, then feel your cock go hard and you start to move your hand down towards my hot wet pussy, my juices are already starting to flow in anticipation of your fingers playing with my throbbing clit...
sh-harlotte's Blog
Click here
to see all of sh-harlotte's blog entries
Talk to "sh-harlotte" for only $0.98 per minute using your credit card