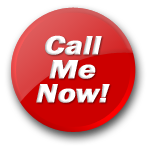 SexyZazel
Hear My Voice
Talk to "SexyZazel" for only $0.72 per minute using your credit card
Creative, Sexy and willing for anything. Lets play
Hello there, thanks for visiting. I'm just 'bursting' to get to know you, or should I say very excited. I'm very easy going, down to earth, funny, as in I like to make people laugh, I think that's sexy. When I giggle, it means I'm having a good time, so be sure to look out for the signature giggle. I like lots of things, roleplay, fantasy, but I'm always down for some good old fashion voice fun. I think you should call me, tell me what you like, who you are, what you like to do for fun, lets talk and see where it goes from there. I will always try to make you as comfortable as possible, while making you extremely flushed Muwah!

This line is for all things sexual, and will remain the only listing till I get better known, pretty simple yes? I like to make it easy for you, and for myself. Things that turn me on, are men that are sure of themselfs, know what they want, build up to it not just right off the bat. I like to join in on the fun too you know! I like vocalness, and I even like shy submissive men as well, either way can't wait to hear from you.

And Last but not least, lets talk about turn off's. No age play, scat or anything that is completely nasty. I am a fun girl so lets keep it fun and adult. I also don't like sudden hang up's, makes me feel like I've done something wrong. I like to keep talking till the end, even after, helps me get to know you better and you to know me.
SexyZazel's Blog
Tuesday Blog - Sexy Time! - 2014-04-09 00:12:12
So I'm sitting here, thinking why not create a blog entry. What could I write down, and then I thought I can write down anything that comes to mind right? So I think every Tuesday I'll write something new, inspiring and fresh. And I'll call it the Tuesday Blog - Sexy time. You can even message me with idea's and what not, perhaps I can even right a story heheh. I'll call this the Sexy intro page, yes I am keeping my theme here, maybe if I type it enough or say enough , it'll drill into the minds of men that love the word, and how I say it teehee. I finally got my page up, yay! Just waiting on the recording to post, but I'll be going on call soon enough, by the time that happens I should be well versed with how this page is setup and how to navigate around it, you think? If you see me on, message me, or tip me, or even try your hand at calling me! I can't wait to hear those hot sexy voices. till then stay handsome fella's, and stay beautiful ladies!