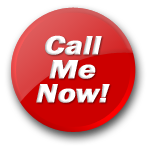 SexyVictoria
Hear My Voice
Sexy, down to earth, horny, northern lass
Hi, I'm Victoria but most people call me Tori. I'm 27, tall and slim with nice pert titties, perfect for you to suck on and cum all over! I've got lovely creamy skin and lush long legs which i think look perfect wrapped around someones neck (male or female i really dont mind). I'm a very naughty girl and love nothing more than a good hard seeing to from behind. I'm great at giving blowjobs, its the best way to get your cock all wet and slippy ready to slide into my tight little pussy and fuck me. I'm very open minded so don't be shy im happy to talk to you about all of your wildest desires, i'm also a very down to earth lass so even if you just wanna chat i'm here for you. Mwah xxx

Yes it is me in the piccies, i got a girlfriend to take them for me, a VERY good friend xxx

Looking forward to getting hot and horny with you!
SexyVictoria's Blog
Click here
to see all of SexyVictoria's blog entries
waiting to get started... - 2012-07-03 19:14:30
Just waiting for my voice recording to be approved then I can get started taking your calls, I can hardly wait I'm so excited to have some naughty chat with you lovely fellas, my pussy is wet just thinking about it! Guess I'll just have to pleasure myself while I wait xx
Talk to "SexyVictoria" for only $1.22 per minute using your credit card