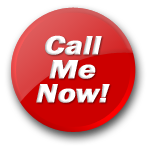 Sexy Yvonne
Hear My Voice
SEXY YVONNE - Ready Willing and Very Able
I am a sexy bootilicious black lady who just loves having sexy fun, I love giving blow jobs, interested in group sex and am a very submissive lady. I am 49 from London and I am a bit of a cougar who just loves younger men, I also love fantasies and would love to share yours with you and maybe even act them out!I am here to please you anyway that i can. If you have just heard my voice then i am most likely in bed with my hand down the front of my panties waiting for your call. I love to finger my clit and push fingers deep inside my lovely mature juicy wet pussy as i hear you wanking. I want your throbbing cock in my mouth, i want to feel it deep in my pussy or in my tight arse or even all 3. Don't you want to hear me cum????. Word of warning please don't speak to like shit or take what you want from me with you not giving nothing back! i like dity talk, to be slapped, called a slut, used and abused. but at a price? so if u don't want to pay for my services please don't apply but if you are willing to spend quality time and cash then i am up for anything!

My secret obsession is younger men as friends with benefits and I would love to try swinging and going dogging!
Sexy Yvonne's Blog
Click here
to see all of Sexy Yvonne's blog entries
A fantacy to Remember - 2014-03-18 09:04:46
I have a friend who one night wanted to act out one of his favorite fantasies so I went with it, he wanted me to be a sales person who came to his door who was a complete stranger, and I was to come to his door selling something when all the time I just wanted to seduce him and and fuck him senseless! The only thing that he specified is that he likes to lick pussy and I must include that in the scenario but other than that sky's the limit! Edited on 2014-03-21 07:23:03 The fantasy when like this: Hello my name is yvonne and I am selling Anne Summers products would you be interested? the fella say, Why yes, what products do you have available right now? I have dildos or perhaps you would like some KY jelly for those slippery moments? Can I come in and discuss this further with you, what is your name, he says John, yes john can I come in and talk to you further about my products? john says Why of course you can yvonne but you will have to be quick as I am expecting visitors in an hour or so. He leads me into the front room and I sit on the couch while adjusting my mini shirt. He asks if I would like a cup of coffee and I say no I would much prefer if he would give me what I need and he asks me what that is and I tell him that i need my wet pussy to be licked real good instead. He acts shy and pretends that he does not know what I am talking about but I persist and he eventually gives in. I take off his shirt and trousers and he is standing their in all his glory, I tell him he is very fit and attractive and he acts shy but he carries on from where I left off. He goes down on his knees in front of me while I am on the couch and I lean back. He pulls my legs apart and starts yanking on my panties and I am really excited, he leaves my stockings on as he thought they were sexy and he starts by touching my pussy hairs making circles and then working his way down to the pussy lips where he pushes them gently apart and starts licking my clit with his tongue, he circles the clit and gives it a gentle nibble all the time getting his fingers deeper and deeper into my pussy so that he can find the g-spot and all the while i am getting wetter and wetter. He then blows on my clit, making my clit swell. Eventually he gets so excited that he wants his tongue to do more so he takes his fingers out of my pussy and his tongue starts darting in and out of my pussy hole making my pussy swell to breaking point then all of a sudden I am orgasming and juice is spurting out all over his face and he is in heaven! He then gets his 8 inch cock out (always 8 inches) and turns me over on the couch so that my arse is in the air and starts teasing my clit with his cock all over again, in anticipation of pushing that cock of his ever so slowly into my already wet and willing pussy. When he does push it in, he does so very slowly, inch by inch to eventually I feel his balls slapping against my arse and he is making me come all over again....... Then all of a sudden there is a big shudder noise and he comes while he is talking to me on the phone! I cannot believe someone could have such a vivid imagination, I did no talking he just took over from the time I told him to lick my pussy the rest of the time he was describing what he was doing what he wanted to do and how he would do it! I must admit it made me a bit hot under the collar listening to him (you could not be human if this was not a bit of a turn on). He put me as a favorite and told me that my voice was a turn on and that he would be back for more later and would I be up for some more role play! I said yes and boy was there more he came back an hour later with another scenario which I will tell you about another time.......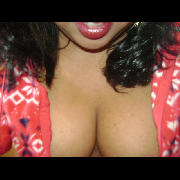 Talk to "Sexy Yvonne" for only $1.22 per minute using your credit card