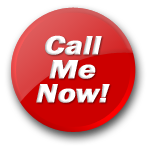 sexy vikki 69
Hear My Voice
Call Me Now To Fuck My Tight Wet Pussy
Hi, I'm Vikki and I'm a Sexy Scottish babe and i'm waiting to take your call. My lips are parted ready for you to stick your tongue in my hot, wet pussy! Lick and suck my clit until i come. Of course I will repay the favour, I'd love to suck your cock deep in my throat and then fuck you sooo hard. So what are you waiting for, come and get my gorgeous pussy! Call me now and tell me your fantasies, tell me what you'd like to do to me or what you'd like me to do to you. I love to have my arse smacked and I can be quite naughty sometimes so you may have to do that quite a few times! I have lots of sexy undies and I'd love to dress up in them for you and play with my toys! Call me now to hear me play with my wet pussy.

I like lots of different positions but as you may have gathered from my name, 69 is one of my favourites and not just with men, I like to suck on a good hard cock but I also like pussy! Whose would you like to watch me lick? I love to be on top riding your huge hard cock or taken from behind. Come fuck my arsehole while I play with my clit for you. I'd love you to talk dirty to me and call me your filthy little slut. I also love roleplay, it's great fun so come and tell me what you like. How about a sexy secretary over your desk or maybe you're a window cleaner who catches me playing with my pussy while you wash my dirty windows! I like a bit of domination, spanking, binding and gagging. I'd love you to be rough with me, fuck my mouth hard with your huge cock til I gag, fuck me hard and rough in all holes too. Call me now and tell me all about it or maybe you'd like to hear about some of my dirty rendezvous!

Whatever you're after I'm here to oblige! I love phone fucking but I'm also a great conversationalist and a great listener so if you just want to chat about your day, chat away...If you want some dirty fun, I'm waiting for you to come and chuck your load all over me!
sexy vikki 69's Blog
Click here
to see all of sexy vikki 69's blog entries
Hungry for Cock! - 2012-08-29 13:53:57
In need of a good blowjob? You know I like it rough so come and grab me by the hair and feed me your cock, slowly slide it deeper and deeper til I gag on the sheer size of you! Make me lick and suck your dick and balls and satisfy you and you know if I'm not behaving you're gonna need to spank me to keep me in line! That's right baby spank my asstil it's pink! I promise to do what you tel me, so come on click that 'phone me now' button and get your own way :-) xx
Talk to "sexy vikki 69" for only $1.11 per minute using your credit card
Click here
here
to see all of this babes ratings