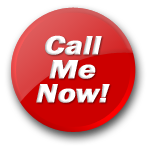 Sexy Kelly
Hear My Voice
I am a dirty little bitch and I want to fuck...
Hi Guys!I'm Kelly, I'm 24yrs old and I live in Scotland. I'm new here so please be gentle with me! Although when it comes to sex I do love it ROUGH! I'm into lots of different things, but I love to try anything once. I like all fetishes from role play. I love being a naughty school girl or nurse. I can be dominant or submissive. I am into having slaves or being a slave. I'm also into humiliation, feet worshiping, smoking and even more serious fetishes like blackmailing for example. If you have something you would like to try then just send me a message. Female callers are welcome to call me. Silent callers are welcome too as long as you message me to let me know what you would like to hear. I'm a size 10 in clothes and my bra size is 34DD. I'd love to chat to you so come on over...

You can message me if you want to, but please leave a tip. Regulr callers can message me for free. So if you are too shy to phone then leave a tip & we can cum together through emails. Hope to hear from you soon! MWAH xxx
Sexy Kelly's Blog
Click here
to see all of Sexy Kelly's blog entries
Fucked By My Boss - 2013-03-29 14:56:24
I'm sitting at my desk in work. I've got a tight black mini skirt on, a white shirt with the first and second buttons undone, you can tell the shirt is tight around my 36E breasts! I also have six inch black heels on. My boss asks me into his office so I take a seat. He tells me that he has had some complaints about the way I dress at work. I said, " what do you mean sir? why would anyone make a complaint about the way I dress?" He said " we have a company policy that you have to be dressed smartly." I said " Sir I have a skirt and shirt on just like all the other girls in here!" He said " Your skirt is far too short, if you were to bend down to pick something up off the floor everyone would be able to see your pants." "What pants?" I said under my breathe.
Talk to "Sexy Kelly" for only $1.22 per minute using your credit card