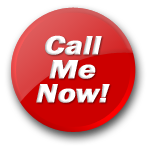 sexy brooke
Hear My Voice
Here waiting to fill your needs
Hi guys my name is Brooke. I am a tall sexy 28 year old, I have long brown curly hair, blue eyes and a very hot slim build. I can be shy, seemingly innocent but lust for acting out new fantasies I am willing to try most things sexually.I have a very relaxed and caring telephone manner and will make you feel relaxed even if its your first time, so don't worry your in good hands.my desire is to give you ultimate pleasure while I play with myself. listening to you masterbate makes my heart race and pussy moist.I would love you to lick my clit and make me squirt.Hope you like my pics. I have made some more intimate ones if you'd like to see them go to my products. If you have any special requests I will create a folder specially for you, if you like what you get please leave positive feedback.A VERY BIG PLEASE. It makes a tremendous difference to me if you can ring me after registering with fone-me.com and using your credit/debit card. It costs you no more, indeed, you are charged a little less "AND" also get the odd special offer from the site.I earn 58p per minute instead of 17p or 24p. That is a "HUGE" help for me. I would really appreciate it if you could do that. If not, never mind, I would still love to hear from you.So do give me a call im waiting for you....

Theres nothing I love more than making new pics and videos

I love buying new toys and trying to find more and more ways to satisfy my cravings for cock so if you have any suggestions give me a call and we can play...
sexy brooke's Blog
Click here
to see all of sexy brooke's blog entries
- 2013-06-04 22:32:47
Tried out my new toy today while sunbathing in the garden! it was goooood hope the neighbours weren't in hehehee xx
Talk to "sexy brooke" for only $1.23 per minute using your credit card