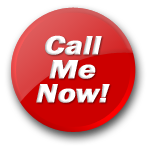 Sexy Amy
Hear My Voice
Horny college girl wants fucking hard......
Hi im amy and im a naughty college girl :-) who loves big cocks.... I love sucking a big juciy wet cock dripping with pre-cum mmmmmm..........I love to dress up in my sexy slutty college uniform and be a real dity bitch for you, i love when you call me and hear me wank my nice young fresh pussy down the phone for you hearing me get myself nice and creamy while i tell you what im going to do to that juicy cock and especially what im going to do with that mouthful of hot warm creamy spunk.........

Just love to be a real horny bitch i love the thought of men wanking as there listening to me finger my nice wet shaven pussy.........

So why dont you pick up that phone and we can both have some real naughty fun or if you like why dont u send me a message first and tell me what your into the we can get staright to the point.... and just to get you going before you come through to me why dont u take a look at my new VERY VERY naughty pictures and hopefully they will get you going!!!!
Sexy Amy's Blog
<<<Masturbation>>> - 2010-08-08 23:11:38
Head back body relaxed I lay upon the bed sublime body nude with you on my mind. Thighs wide open as my fingers play fingers playing in my ocean in search of treasures unfound my flow so rapid I can hardly see but in my mind you are right where I want you to be I feel your breath on my neck fingers pumpin' real fast between the sheets just you and me in my imagination the touch of you is so vivid I can feel you near as I start to cum my last thought is damn, I really wish you were here right now !!!! Love Amy XXX
Talk to "Sexy Amy" for only $1.21 per minute using your credit card
Click here
here
to see all of this babes ratings