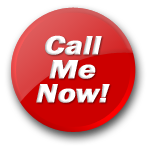 Sexxy Sunshine
Hear My Voice
"Pleasing you is all... I want to do"..!!!
Hi, my name is Sexxy Sunshine : Sexy Ebony-American with a naughty mind full of nasty thoughts: ) My only goal is PLEASING YOU and having a great FUCKING time doing so. I love to Role Play. Some of my favorite fantasies are culkolding, foot/legs and panty fetishists, married men, sissy boi's, and a good old fashion Ass Pounding. Got a Kinky Fantasy? I love a Challenge.

I have massive shaken tits! and love taking mouths full of cum! Could you ask for anything more?..maybe...Well, if you want to talk to a hot ass girl with bouncing BIG tits..then....look no further!...I'm here and ready..!!!
Talk to "Sexxy Sunshine" for only $1.21 per minute using your credit card