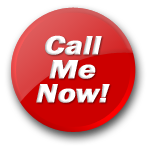 Sexi Sara
Hear My Voice
Hot, young AMERICAN honey cunt!!
My name is Sara..but my little American boyfriends call me "Honey Cunt"...DO YOU REALLY NEED TO ASK WHY?? I love nasty role play..anything taboo, the dirtier the better!! I am the hot young American whore that your dick is craving. SO give me a call..and tell me..What does your dick desire?

I love to play with my toys. Do you have a favorite toy?? Maybe I will share :)

Specialties: Sloppy blow jobs, Guided masturbation, All types of naughty Role play and so much more!Hobbies: Sunday drives, chick flicks, beer pong, and cumming up with new and interesting ways to make us both cum. Strangest Places I've had sex: At a party for my Aunt Claire A little about me: Just when you thought you'd never find a girl that was perfect for you, your mouse rolled over my hot little picture and here I am. Everything you have been looking for and everything you have dreamed. I have the class, sass, skill and definitely brains. I have a passion for pleasing and the stamina to follow through. I am the ultimate tease.You can probably tell, I am not your run-of the-mill phone slut. I get into every single call. I completely immerse myself into getting you hot, hard, and getting you off with 100% satisfaction!Can't you just taste my sopping wet pussy lips right now? My juices dripping down your chin, covering your entire face? I lean forward and begin to hungrily devour your cock. I need to taste that salty thickness and feel it sliding down my throat. I love the taste of your cum. I just can't seem to get enough. I want more and more! Believe me baby, you will never forget the day Sara sank her claws into you! Can't wait to play!
Talk to "Sexi Sara" for only $1.22 per minute using your credit card