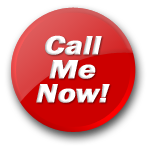 Seduction
Hear My Voice
Welcome to my dungoen of desire!
Welcome to the realms of seduction. I am a sexy leather clad biker babe, with long dark hair, firm breasts, long legs and attitude. I can offer you a little road side assistance, help to kick start your love pole and show you what the art of seduction is all about.An innocent well educated professional by day with a darker more demanding side by night.Give me a ring and let the fun begin.

Leather, Rubber, PVC, Silk - You choose and I dress to please!. As you can see from the picture, I love something throbbing between by legs.New pictures uploaded by request.

Seduction's Blog
My first call - 2007-02-05 20:31:35
He was a strapping young lad, that needed a helping hand. His boxer shorts fell to the floor revealing.......... I placed his throbbing mass between my buxom busts and allowed them to rub against him. My breasts becoming lubricated as his arousal rose. His throbing mass pulsated between my breasts.
Talk to "Seduction" for only $1.22 per minute using your credit card