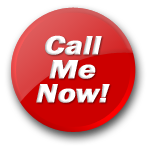 Rubianna
Hear My Voice
Hot & Horny For You X X
Hi Guys, my name is Rubianna and i was blessed with a huge sexual appetite!!! I'm 5'5" very curvy with 36D boobs, a size 12 with a tiny waist. My hair is long thick and dark. I have an English Rose complextion with big blue eyes. I would love to talk to you, but please NO humiliation - I don't do cruelty or pain!! So, phone me for a hot, sensual and very seXy chat, let me soothe you slowly - but i warn you once we get going i won't be able to stop ........

I am a very caring person ... and i LOVE sex in all its wicked glory! So call me if you are feeling horny and need a woman's touch ... or if you just want to chat about something that's on your mind, really anything at all, that's OK with me ... don't be shy! I have a soothing sexy voice so let me take you to a special place and I promise that I will leave you chilled, relaxed and totally satisfied X X X

I would love you to use your credit/debit card to talk dirty ..... with me, it won't cost you any more in fact a little less - and you won't have to listen to all that info/legal stuff at the start of your call, leaving more time for lucious dirty sexy talk to make you cum hard .. yes!
Talk to "Rubianna" for only $1.22 per minute using your credit card