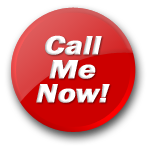 Rihanna
Hear My Voice
Ready and waiting to service your needs xxx
I can be as sweet and innocent as a virgin, or the dirtiest slut in town. I will be whatever you want me to be. Your deepest, darkest fantasy just a phone call away....

I'm very flexible, so can get in any position that you can imagine....

I'm naughty but nice!
Rihanna's Blog
Free Chat Limit - 2012-05-24 01:47:14
Sometimes I'm not able to use the free chat facility, so if you ever log into the chat and you get no answer from me, send me a private message and I shall chat to you from there! Xxx
Free Chat - 2012-05-16 00:53:54
I'm more than happy to chat through the free chat and emails, but don't forget to tip me! Am willing to fullfill requests for a agreed tip so ask away!
Talk to "Rihanna" for only $1.22 per minute using your credit card