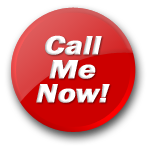 Polly Plumper
Hear My Voice
Come grab a handful!
Hi, I'm Polly and I'm a big and beautiful plumper! Come grab yourself a handful of my soft, warm flesh. Let me wrap my meaty arms around you and push your face into my huge boobs. Don't worry, I'll let you come up for air! Lets play hunt the cock as you watch it disappear into one of my many folds of skin. I may be a big girl but I sure know what to do with a good hard cock!

Are you tired of going to bed with girls like stick insects? I know that men secretly like a woman with a good healthy covering of flesh. Imagine grabbing it as you pound me with your cock, lovely warm skin in your hands, watching it ripple as you thrust hard into me...Let me dress in my sexy lingerie and tease your cock, or get me down on my knees to suck you hard. I could be your not-so-little dirty bitch. I could sit astride you and ride your cock, pin you to the bed and make you helpless as you disappear under all that flesh...
Talk to "Polly Plumper" for only $1.21 per minute using your credit card