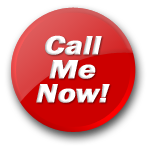 peachybabe
Hear My Voice
I want to squirt my juices all over you.....
I try to be a good girl but I am so very unsuccessful. My thoughts are to naughty. my dreams to dirty and my fantasies are to wild.Tonight I want to be grabbed and thrown against a wall by a real man who can satisfy me. I want him to force my legs apart, pull my panties to the side and ram his rock hard cock into my dripping wet pussy.I want him to fuck me so hard that I scream, I want him to ride me savagely until I squirt my pussy juices all over his cock. I want him to cum inside me and fill me up until his cum is running out of my pussy and down my legs. Then I want to put my hands between my legs and rub our cum all over my big beautiful breasts and grab his hair, push his face between my tits and make him lick it off.I want it to be you....You wanna hear me cum as you do this to me?And much much more, I am here just for you to play with, your own personal dirty little slave, do with me what you will, I will always obey your every dirty whim....I wont be the only one cumming tonight.Call my number....lets play x

More pix coming soon....Tell me what you would like to see of me x
peachybabe's Blog
Click here
to see all of peachybabe's blog entries
Bored & lonely.....what is a girl to do? - 2011-08-11 09:53:07
I woke up this morning after a very dreamy night.... I kept dreaming of hands, small, delicate female hands, roaming all over my body, I was unable to move, I couldnt stop her from touching me, she caressed my breasts so gently, featherlight touches, I felt her tongue flicking over my nipples, the heat of her breath giving me goosebumps, my nipples became so hard, still I was unable to move, she used her tongue to lick a line down my tummy towards my pussy, I became scared but still couldnt move to stop her, she gently opened my thighs to expose my pussy fully to her and roughly thrust her tongue inside me, making me gasp with delight through the shame, My pussy was so wet for her even though i knew it was wrong. she gently slid two finger into my mouth and i sucked on them making them wet only for her to roughly thrust them into my slick wet pussy........ I felt so dirty. So naughty, phone me to hear more.....
Talk to "peachybabe" for only $1.21 per minute using your credit card