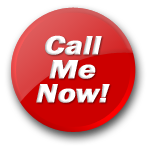 O Jade
Hear My Voice
Online Now
A whore gets an orgasm every time you tell me your True fantasies,An angel gets its wings,And a cat gains a life :)

I am very open minded and free spirited. I believe if you are here you need an outlet and I will rejoice that you are sharing. It makes my heart sing when you share with me. I hate to think you may have to live a double life and you may even believe that horney sex like you see in porn is only for porn stars.... and that women only do that shit cause they are getting paid. Ever trusted someone so much you would do anything for them, mix that thought with a high sex drive and you have a very fun combination! If you had you veg own slot would you keep her to yourself or share her, show her off, what could she do. Would you teat her and please her o humiliate her and if so what would you like to see her do for you. Some times in life you just can't be in charge all the time, would you like to be in charge now, sometimes I don't want to make all the decisions, you make them for me, what next?ae you straight but discovered the best kept secret, are you obsessed with Anal sex, it's ok so am I :) Maybe you can't com without something in you ads, I'd love to talk this though with you.Whatever it is you like as long as it's legal I want to hear about it, I love interesting ideas and fantasies, and I love hearing about what makes you tick.Looking fowad to hearing form you.

I have been very lucky to be appreciated as a slut, a whore, a sub, a dominatrix, dominating men, women, I'm also bi and love everything about it, probably love licking Pusey as much as you do, I'm obsessed with anal, giving and taking, and I have no time for monogamy, so I'd love if you didn't feel too guilty about ringing me.
Talk to "O Jade" for only $1.23 per minute using your credit card