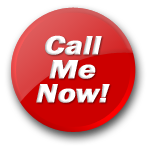 NurseVicki
Hear My Voice
BBW from USA loves to Play See my Photos & Videos
Hello Darling, I am a Real Nurse but Medically Retired! I worked as a real RN for 15 years! So I know all about what man like about Nurses! Let me help you with your fantasies about Nurses! I have always been a Big Beautiful Woman with 58 DD breast for you to suck, 48 inch waist to grab on while doing doggy and 60 inch hips to caress while you worship my fat ass! What else do I like Well I love BDSM play and have been in the lifestyle for 15 years ! I am a switch and love both sides being your naughty little sub slut, or sexy Strong Take Charge Mistress! You chose and we can Play! I enjoy the fun sensual Side ! You may email me with questions about what Your want to play and I will be happy to tell you!Oh yes I love my Cross Dressers and even my naughty little diaper babies so don't be afraid! Kisses Your Naughty Nurse Vicki

So do you like so far? a few more for you I hope I get your juices boiling Be they male or female yes I do like ladies too! I am bi sexual Oh I love 3 some and more some and attend swing clubs when I get the chance too smile Never been let me tell you of my adventures!

Check out my Photos and videos for sale! I Am new here so still figuring it all out I do hope to hear your voice soon! I am not how ever new to pleasuring a man on the phone, on cam, or in real life! So try me when you see me on I know I will make you happy ! Your Naughty Nurse Vicki
NurseVicki's Blog
Click here
to see all of NurseVicki's blog entries
Hi Boys - 2013-06-17 22:00:20
I have added some new photos And they are waiting for the admin to aprove them ! I hope you Like them!
The Nurse Is Back So feel free to call any time I am on or - 2011-07-26 21:28:36
You May email me to set Up an erotic Meeting that is a good time for You remember I am 8 hours away so if I dont answer right away Then I may well be asleep but I do try to meet those who want a naughty Nurse Fantasy when it is a good time for them as well as Me but since I dont know when that is sometimes it is Best to give me a brief email! and if your serious you may get more attention if you give me a tip especially if you talked with me before and missed me being on!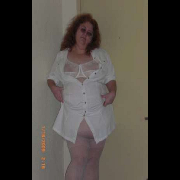 Yes I am finally ready to play - 2008-10-08 18:09:57
so here I am a sexy BBW in San Antonio Texas and I love to talk on the phone with you! Listen to hear where I have been and what I have been up to!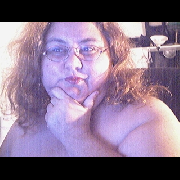 Talk to "NurseVicki" for only $1.24 per minute using your credit card