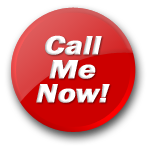 Nurse Lorraine
Hear My Voice
Nurse Lorraine is waiting to examine you!
HI! MY NAME IS LORRAINE, I AM A HARD WORKING BLUE EYED BLONDE NURSE. I WEAR A CRISP SMART DRESS, THAT IS A TAD TOO TIGHT AROUND MY BUST WHICH CAUSES THE BUTTONS TO BURST OPEN RANDOMLY.I WORK ON A MENS WARD SO AM USED TO GIVING BED BATHS AND MASSAGEING .BEHIND THE SCREENS I LIKE TO GIVE MY PATIENTS A LITTLE SOMETHING EXTRA TO REVIVE THEIR TIRED PARTS, MY SPECIAL MEDICINE IS AVAILABLE TO YOU, MY TONGUE............LOLLY BY NAME, LOLLY BY NATURE, I WOULD ADORE TO PRACTICE ON YOU.........WANT TO FIND OUT JUST HOW IT'S DONE...........CALL ME NOW!

I AM SO LOOKING FORWARD TO DISCUSSING WHAT WOULD MAKE YOU FEEL SO MUCH BETTER. I AM HAPPY TO TALK YOU THROUGH YOUR RECOVERY IN GREAT DETAIL!
Talk to "Nurse Lorraine" for only $1.22 per minute using your credit card