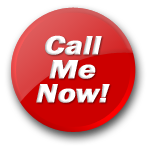 Naughtynina
Hear My Voice
Cock hungry slut.
Hi I'm Nina and I am a naughty blonde slut exclusive to this site, so only you lucky guys can talk to me.I like to do very naughty things, with cocks, dildos, women and I take it roughly in any hole.You will be FORCED to listen to me touch myself and not ALLOWED to touch your cock until I say, do you understand? But when I ALLOW you to touch your rock hard cock, you will cum harder than you have EVER cum.So enough of the reading more of the ringing! Phone me now you dirty bastard and lets get you to cum all over my pert tits. PHONE NOW!New photo as requested.

I look forward to your call.I hope that I am pleased by you and I hope to take many of your calls in the future.A very good talker and a great listener, if you just want a 'normal' chat I am also willing to chat to you about anything. x

Lets get filthy, I am willing to talk about anything, just let me know what you are into.
Talk to "Naughtynina" for only $1.21 per minute using your credit card
Click here
here
to see all of this babes ratings