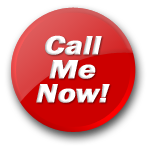 naughty nicole
Hear My Voice
Call me now, cos i want you SO bad!!!!!!!
Hi guys, my name is Nicole and i LOVE being naughty!!!!!Tell me what to do and i will do it for you. I love to be told what to do, and i want to use my vibrator while you talk dirty to me. If you like my pics, but would prefer to see some naughty close-ups of my pussy, bum, tits and face, then click on the 'Buy Nicole close-ups' button for another set of 8 more graphic pics. The pics are also larger so you can see all my naughty bits magnified!!!!

I am a romantic girl and I would love you to take me in your arms and kiss me all over...........then, when my pussy is wet and aching for you, I will get hot and dirty and you can do anything you want with me!!I love dressing up in sexy outfits and watching the effect i have on guys. Then I go home and fuck my pussy hard with my vibrator!

Don't forget to sign up and become a member (it's free). That way it costs less when you call me and it's better for us too. Come on guys, PLEASE call me. I need to hear your sexy voice and i want you to listen to me fuck my pussy with my vib while we talk dirty to each other!! If the wife /gf is home and you can't call just tip me and I will send you some sexy e mails instead!
naughty nicole's Blog
Click here
to see all of naughty nicole's blog entries
My fantasy flight with Brian - 2011-10-27 15:48:49
I had a dream last night that I was an air stewardess on a private plane with just one passenger! His name was Brian and he'd seen me before on commercial flights. Brian had phoned my boss and had asked for my services on his private aircraft. I was pretty nervous, as Brian had specifically requested me, but also excited, as I remembered him from previous flights and he was VERY good-looking!! I dressed in my tight red skirt (which was shorter than my company's regulation skirt) and a low cut silk, white blouse. I tied my short red scarf around my neck and slipped into my sheer black, seamed stockings and red high heels. I glanced in the mirror and checked my face. I had on a reasonable amount of make-up and bright red lipstick. I have to admit that I looked hot! I love to wear sexy lingerie and I was weraing a sexy sheer lace bra and matching 'shortie style' french knickers. My skirt was so tight that you could just see a faint impression of my lacy white suspender belt straps through the material. I arrived on the plane before Brian so that I could be there to meet him. Ten minutes later he walked up the steps and I smiled and greeted him at the door. Brian smiled back warmly and I showed him to his seat and offered him a glass of champagne. As I did my usual 'checks' before the take-off I noticed that he couldn't take his eyes off my legs. he was certainly admiring my expensive sheer nylon seamed stockings, and I'm sure he spotted the suspender straps through my skirt! The pilot announced that we were about to take off and i strapped myself into the seat directly opposite Brian. I crossed and uncrossed my legs a few times and he was openly staring at my slim, but shapely, legs as I got comfortable............why not listen to me read the 'whole' story?
Want to listen to the whole blog entry?
Click here
To Paul - a pic in my black underwear - 2011-08-26 14:45:06
Thought you would like this Paul, as you asked to see me in black underwear! Mwahhhhhh xxxxxxxxxx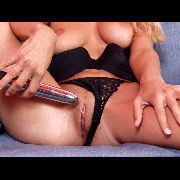 Steve's SPECIAL party! - 2011-07-11 14:27:23
Nigel (my boyfriend) and I have a couple of friends called Steve and Lucy. Although Nige and I have an amazing sex life and love each other deeply, we have sometimes swapped partners with Steve and Lucy! One evening, just before Nige came home from work, I decided to dress up for him in my sexiest lingerie. I was wearing my sheerest nylon pale pink panties with a black trim and a matching pink and black see-through bra. I found a matching suspender belt and I fastened it around my tiny waist. It had 8 thin straps - four for each leg so I slipped on a pair of sheer seamed nylon stockings and fastened each strap. I gazed at my reflection in the mirror and was pleased with what I saw. My shaven pussy was clearly visible through my sheer panties and my stiff nipples were rubbing against the silky material of my pretty bra. I pushed my panties up into my already moist pussy and then pulled them to one side. I grabbed my neon pink dildo from my bedside drawer and sat on the edge of the bed facing the full length mirrors. Looking at myself in a mirror when dressed in sexy lingerie was beginning to get me horny and I began to slowly fuck my pussy with the big dildo. I could hear the erotic wet sounds it made! I was looking in the mirror at the same time and the sights and sounds were incredibly horny. The hornier I got, the wetter my pussy became and the sexy sounds of my dildo sloshing in and out of my wet pussy sent me right over the edge.............listen for yourself! (If you would like to hear me fucking my pussy with my dildo, then click the button below and you will also get to hear the rest of this story and find out what happened at Steve's SPECIAL party!!)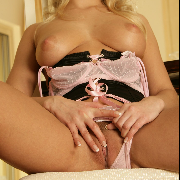 Want to listen to the whole blog entry?
Click here
Talk to "naughty nicole" for only $1.22 per minute using your credit card
Click here
here
to see all of this babes ratings